One of the foundations of good sleep for your infant or toddler is a great environment which is conducive to sleep! Today I want to give you a little "nursery tour" and my best tips to creating a fantastic sleep environment. We are also giving away an incredibly soft, comfy muslin bamboo crib sheet from Real Life Baby so you can spoil your little one with coziness! Head on over to our Instagram to enter!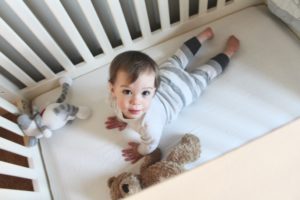 Your child's sleep environment should be five things:
Quiet
This is a big one! Some babies can sleep through anything (just like some adults can do this as well), but most of us require a quiet space with little to no activity and noise. The only exception to this is white noise. White noise is an absolute must- it helps babies fall asleep, provides a "cue" that it's time to sleep, and drowns out any noise or activity that might be going on outside of their room.
Dark
When your child's sleep environment is dark, it gives their brain signals to secrete the sleep-inducing hormone, melatonin, to help them feel tired and fall asleep more easily. A street light shining in the window or a bright night light can hinder this process, so blackout shades or heavy curtains are very beneficial. Night lights are okay if necessary, but they should be warm hued and very, very dim. (Usually this room is pitch black but we took our shades off for the photos 😉 )
Calm
I know there are some big fans of the light projectors, musical mobiles, etc.. They may keep your child occupied or distracted, but those sorts of things are just not good facilitators of sleep and are too stimulating to be in your child's sleep environment. On top of this, your child might become dependent on these things in their environment and cry for them to be turned back on when they wake, contributing to the night wakings. Soft colors and non-stimulating décor are ideal. If you have a mobile, make sure it doesn't make noise or light up. I fill his diffuser with lavender oil, because lavender is proven to promote feelings of calm.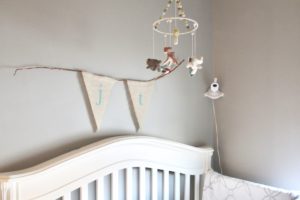 Cool
An ideal sleep environment calls for cooler temperatures. Most experts agree that a temperature of 65-70 degrees Fahrenheit is best for sleep. In this temperature, arms, legs and feet should be covered on your little one. A sleep sack may be used as well.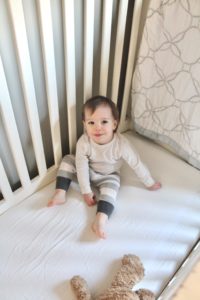 Cozy
We all fall asleep best in a cozy environment! Start with cozy sheets. I love the muslin bamboo crib sheets by Real Life Baby. They are soft and luxurious, and Real Life Baby's products are never treated with chemicals or harsh substances. Jackson loves them too! They come in a reusable muslin bag that's perfect for organizing toys or your diaper bag. As a mom who cloth diapers and cares about the environment and the products my son uses, I love this company for their commitment to reducing the toxin load on babies with their natural fabrics, and because they give a portion of every purchase to women's shelters! Jackson also loves to have his cozy bear and lamb in bed with him, and his Aden and Anais blanket. He is old enough now to use blankets, but when he was younger we always used sleep sacks as a safe option. Hint: Real Life Baby has amazing muslin bamboo sleep sacks as well!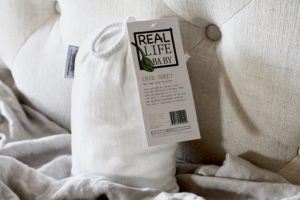 Making sure your child has a great sleep environment is a big piece of the puzzle in promoting good quality sleep for your little one. Taking the time to create this environment is something you will not regret! 😉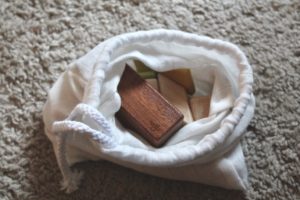 I received a crib sheet from Real Life Baby for free for the purposes of testing and reviewing it. All opinions are truthful and 100% my own!